CNN's Piers Morgan viciously lashed out at critics who accused him of sensationalizing an interview with transgender activist Janet Mock, making a number of personal attacks against transgender activists and dismissing his critics as hysterical, dishonest, and "stupid." His over-the-top reaction to criticism highlights that even LGBT-friendly journalists can do serious damage when they ignore the voices and concerns of LGBT people.
Following a February 4 interview with Mock about her new memoir Redefining Realness, Morgan was criticized for his overemphasis on Mock's body, physical appearance, and romantic relationships with men. Throughout the segment, on-screen text described Mock as being "a boy until age 18."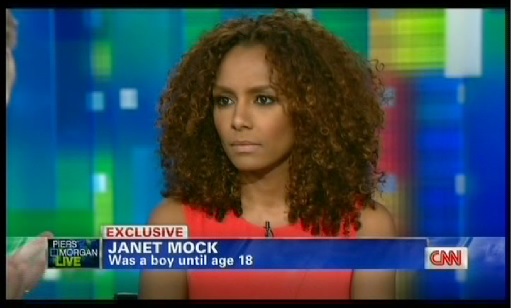 In an interview with BuzzFeed, Mock accused Morgan of "trying to do info-tainment" and criticized him for sensationalizing transgender people while avoiding a substantive discussion about her book - a sentiment that was echoed by many critics. Mock didn't accuse Morgan of being transphobic - rather, she challenged him for asking the same kinds of questions that are repeatedly used to objectify transgender people's bodies.
Morgan spent the next day lashing out at Mock and her supporters on Twitter, describing himself as an ardent supporter of transgender equality. That night, Morgan invited Mock back on his show for an interview during which he repeatedly played the victim, talked over Mock, and refused to apologize for his comments:
Following the interview, Morgan hosted a panel discussion between three cisgender people, two of whom ridiculed Mock for criticizing Morgan's actions.
The entire incident demonstrates that even well-intentioned journalists can do serious harm when they react defensively rather than listen to criticism from marginalized groups. Morgan's behavior illustrates exactly how journalists - and especially self-identified LGBT allies - should not behave when being criticized for problematic coverage of LGBT issues: